ARA-LT® laser foils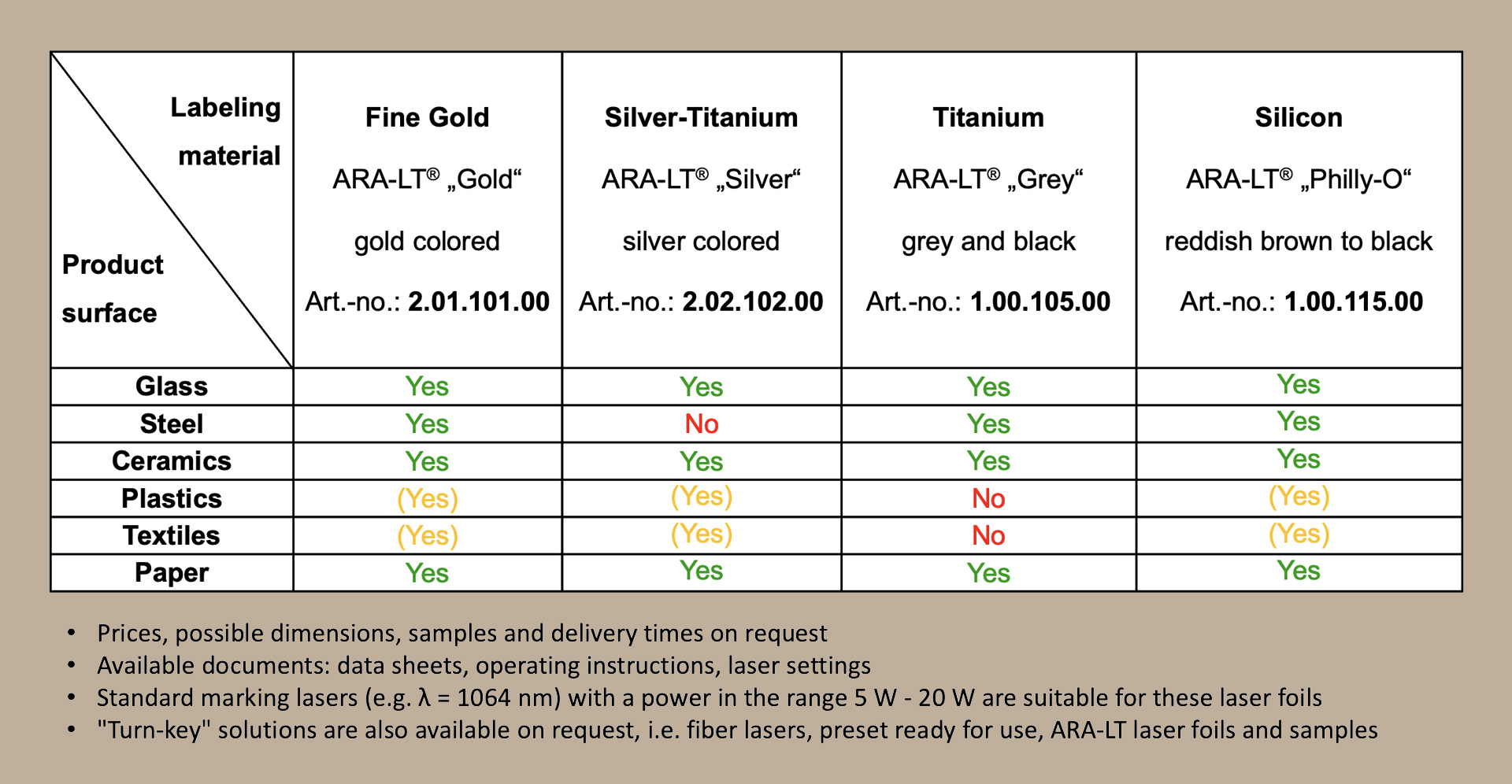 Other available ARA-LT® laser foils:
For selective or full-surface coating of product surfaces with
Copper, brass, bronze, aluminum, chrome, steel, zircon,
ITO, ZrO₂, TiO₂, Si₃N₄, SiO₂, … or
multi-component layer systems for functional purposes such as electrical conductor tracks, superhydrophilic or hydrophobic surfaces, high temperature resistant protective layers, antimicrobial surfaces, catalytic effectiveness or selective optical filters.
We are also happy to offer our support for other, specific questions.
We are looking forward to your contact!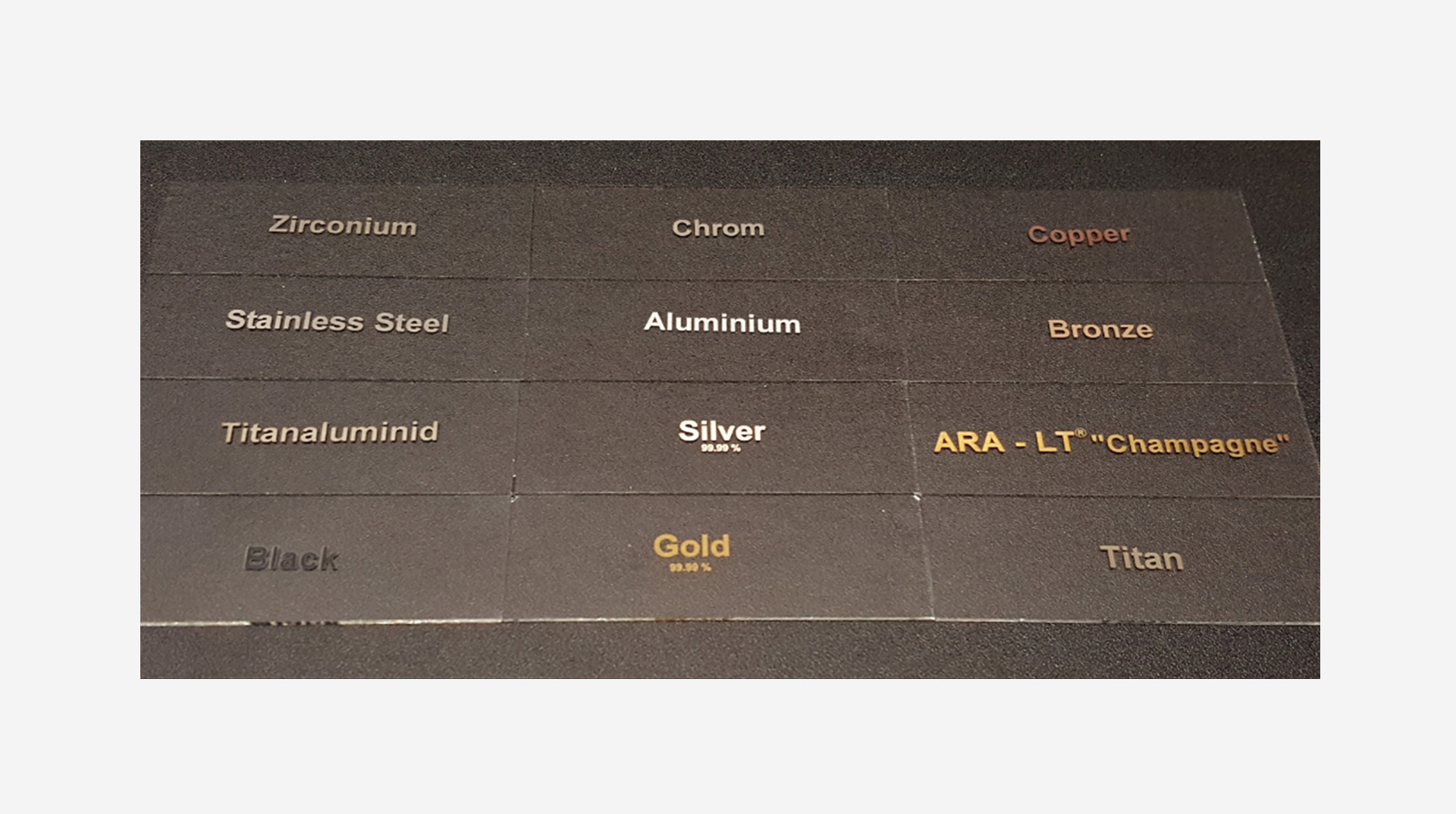 Unique selling points of the ARA-LT® technology
Environmentally friendly, resource-saving and sustainable:
Exclusive use of completely harmless, globally available materials, in the smallest possible amount.

The laser applied PVD layers are extremely long-term resistant (no fading, no release of harmful substances, etc.).
Many design options, flexible in use:
Almost all metals, semiconductors, ceramic hard material coatings and inorganic coating systems can be applied onto products - selectively or over the entire surface.

No impairment or damage to the products by the laser radiation: a large number of product surfaces can be laser coated, e.g. glass, metals, ceramics, plastics, textiles - and even paper.
Technical and commercial advantages:
Very good adhesion and optical quality; excellent mechanical, chemical and thermal resistance.

No pre- or post-treatment required, high process stability

Manual use or implementation in production lines is possible.

High laser speed (up to approx. 3s for 100 cm²).

Inexpensive availability due to production using efficient coating technology