Gold standard in laser-induced PVD coating
ARA Coatings wins MATERIALICA 2022 Gold Award in the Process category
During the trade fair emove360° Europe 2022 our process of laser-induced PVD coating (ARA-LT®) was awarded with the MATERIALICA Gold Award.
The award is given annually to innovative products and concepts at the interface of material development and application as well as aesthetic and functional design. It is considered a trend-setting award and ranks highly among internationally recognized design prizes.

The laser-induced PVD coating (ARA-LT®) was able to prevail over the top-class field of participants and convince the expert jury, among other things, with the flexibility of being able to apply almost any inorganic material by means of a laser beam and simultaneously influence it chemically and physically. The broad spectrum of possible applications, the high coating speed and the favorable price open up strong future prospects for the technology, especially in terms of increasing efficiency and reducing manufacturing costs (e.g. solar cells, electrolysers, batteries and fuel cells). The fact that the PVD coatings used are ecologically harmless, available in large quantities and available worldwide means that the process also scores in terms of sustainability.
You can find out more about the MATERIALICA Award at: https://www.emove360.com/de/events/awards-2022/materialica-award/
Details about our award-winning process can be found: https://ara-coatings.de/ara-lt
The fact that we were able to further develop our technology so successfully is not least due to the fact that we had the best conditions when we moved to the Grafschafter TechnologieZentrum in Nordhorn (https://www.gtz.info/de/home) last year found, both in terms of the local conditions and the excellent personal support - a big thank you to the GTZ team!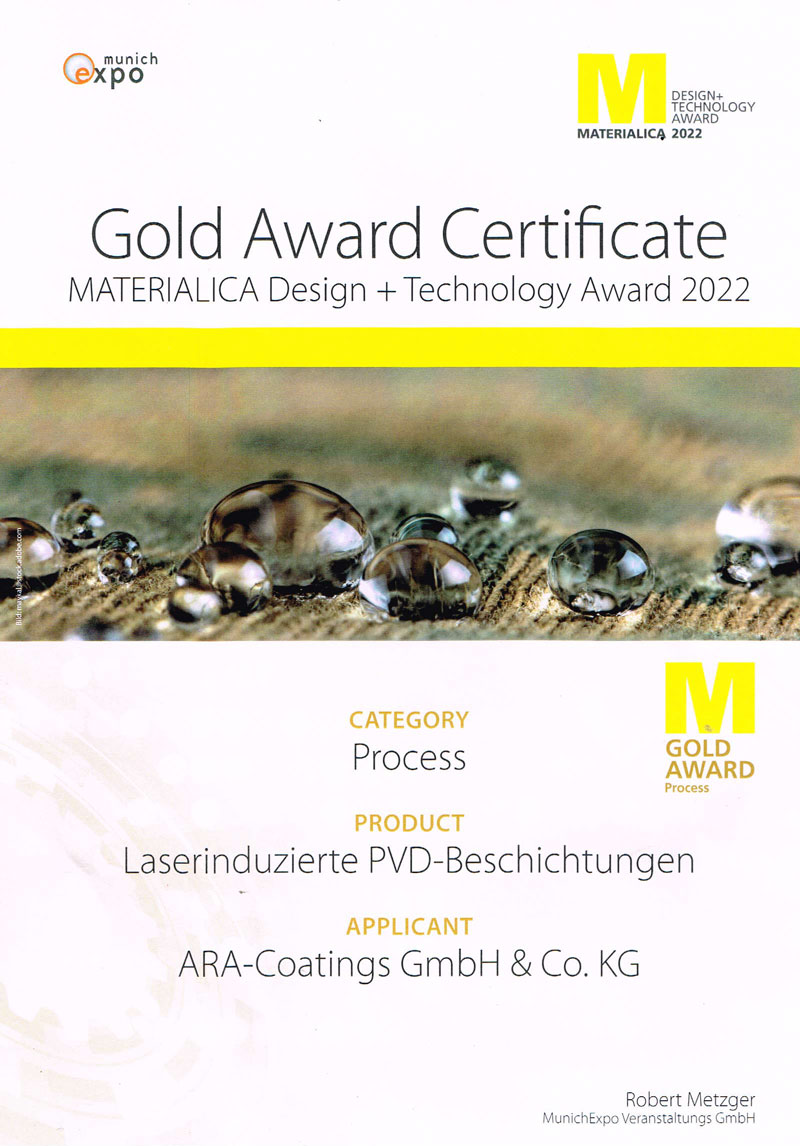 ---
---